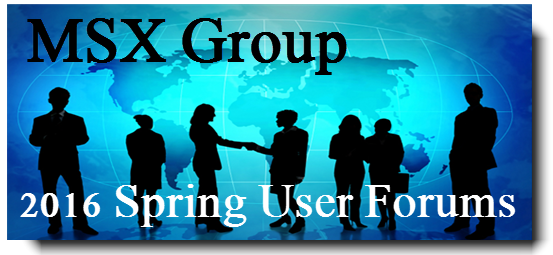 Thank you for attending our March 2016 User Group Forums for Microsoft Forecaster, Microsoft FRx, Microsoft Management Reporter and MSX Group Prospero. Below are the recorded sessions and other post-event materials available to all attendees.
The consultants, software support staff and instructors at the MSX Group are available to assist you with your installation, implementation and maintenance of FRx, Management Reporter, Forecaster and Prospero. Email Info@MSXGroup.com for information.
We hope to see you again at our Fall 2016 Forums in November!