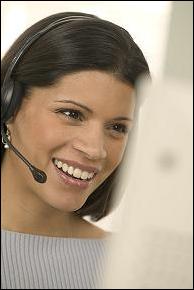 You invest a lot of time in your financial reporting and budgeting processes every month. The MSX Group Technical Support Team is here to help you get the most out of Prospero® by preserving this investment, saving you time and enhancing your impact on your business operations.
The MSX Group is committed to offering the best and most convenient support options for Prospero. Each member of our team has over 20 years of financial reporting and/or budgeting software support experience at organizations such as Helmsman, eBudgets, FRx Software Corporation and Microsoft. Additionally, each MSX Group Support team member has actively participated in the design and development process on Helmsman®, eBudgets®, FRx®, Forecaster® and Prospero making them product experts with extensive and in-depth knowledge across the entire financial reporting and budgeting spectrum. It is this knowledge that makes us the obvious choice for your ongoing Financial Reporting and Budgeting Technical Support needs.
Our Annual Support Plan allows you to accurately budget for this critical aspect of your business. Yet, the most important aspect of our Support Team is our commitment to ensure Prospero is the best possible financial reporting, budgeting, and analysis product on the market.
Your Resource for Quality Prospero Support
MSX Group Support is available from 7:30am to 5:00 pm (Mountain Time) Mon-Fri, providing support via telephone, email and remote desktop software.
Click Here to Request Support Information

Email or Call Us | Support@MSXGroup.com | (877) 456-7632

---
Description of Support and Maintenance Services
Provided the Software has been validly licensed by Distributor/End User, and Licensor has received the applicable Support and Maintenance fee for such End User, Licensor shall respond, during Licensor's normal business hours, to up to 10 calls from such End User in any calendar week (7:30am – 5:00pm Mountain Time, Monday thru Friday excluding company holidays), and shall provide updates, upgrades, bug fixes, workarounds, or patches that Licensor makes available from time to time in its sole discretion (All such updates, upgrades, bug fixes, workarounds, or patches shall be Software for purposes of this Agreement and the EULA). MSX Group is committed to responding to valid Support inquiries within one business day, with an organizational goal of responding within 4 business hours. For the avoidance of doubt, Support and Maintenance applies to the Software only, and does not include onsite visits, support service personnel dedicated only to Distributor or its End Users, or any other support or consulting services provided by MSX Group.
All rights in any code or other materials developed by Licensor alone or in collaboration with Distributor or End Users in connection with Support and Maintenance ("Materials") shall be owned by Licensor. Licensor grants Distributor and End Users the right to use Materials to the same extent, and subject to the same restrictions, that they may use the Software.
There may be cases where the particular implementation of the Software cannot be effectively supported. Licensor will notify Distributor of Licensor reaches that conclusion. If Distributor does not modify the implementation to make it effectively supportable within 3 days after the notice, Licensor will continue to provide Support and Maintenance for Distributor's other supportable implementations of the Software. Either Distributor or Licensor may terminate Support and Maintenance with respect to the Software, Distributor Products, or specific versions or operating platforms thereof, at any time by giving the other party 180 calendar days prior written notice. In case of such termination, any End Users who have already purchased Support and Maintenance will receive it until the applicable one year period ends.