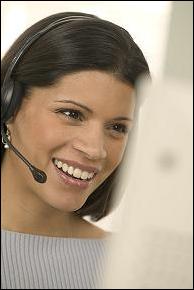 Partnering with the MSX Group Support Team will preserve your software investment and save you time and money. Today, there are tens of thousands of Finance professionals relying on Microsoft FRx as their financial reporting solution. FRx has been on the market for many years and will continue to be in use by many organizations for years to come. If you like what you have today, there is absolutely no reason to move to another solution. The MSX Group is fully committed to offering the best and most affordable support options for FRx. We are the original support team from FRx Software Corporation (and then Microsoft Corporation) who have been providing quality FRx support since the 1990's. Every member of our FRx Support Team has over 20 years of experience. We are the ONLY company offering an Annual Support Plan for FRx and Forecaster. Our customers feel this is a critical aspect of our company, as we are able to help you budget properly, respond quickly when you need us, and provide the most experienced FRx Support Team on the planet. In these economic times it makes sense to stay with a proven solution, especially when it can actually SAVE you money.

Email or Call Us | Support@MSXGroup.com | (877) 456-7632
Your Resource for Quality FRx Support
If you have questions about continued use of FRx (i.e. on new hardware or operating system environments), we've been on the front lines and behind the scenes working these questions for over 2 decades. We can help you make sound business decisions. If you are wondering if FRx will continue to meet your financial reporting needs, call us or click the link below and we will answer your questions. We're not tied to a specific ERP or General Ledger provider, so we will give you the objective insights you need.
The MSX Group is excited to be able to offer the support and service you came to expect from us for years: We're available from 7:30 am to 5:00 pm (Mountain Time) Monday-Friday, providing support via the telephone, email and remote desktop software – just like we did when we were part of Microsoft.
For more information on how you can get the quality support you want while saving money and time, please click the link below or call us at (877) 456-7632.

Click Here to Request Support Information
---
Recent Support Topics