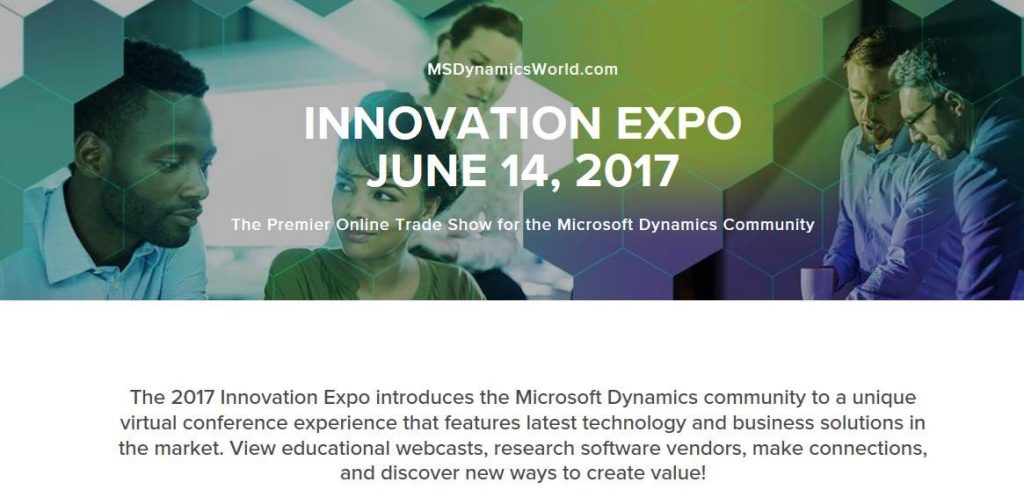 Save the date and plan to join us on June 14, 2017, for the 2017 Innovation Expo.
The MSX Group is excited to announce that we are a sponsor at the 2017 Innovation Expo — the premier online trade show for Microsoft Dynamics professionals. That means we'll have a "booth" at this virtual conference on June 14th, and be involved in the lively learning and educating discussions.
We'd like to encourage you to complete the free, fast registration for the conference — not only to stop in and say hello, but to see a webcast for our powerful budgeting and financial reporting solution: MSX Group Prospero®. We'll have a "Financial Reporting & Budgeting Made Easy Using Prospero" session and you can talk with our experts about what's next for our technology and service offerings.
And, best of all, we'll have experts from our MSX Group implementation, training, and support teams attending who will host webcasts on Microsoft® Management Reporter and Microsoft® Forecaster for Dynamics ERP customers. In addition to the webcasts and our Prospero booth, there'll also be networking opportunities for you with thousands of other Dynamics community members.
Attending is easy: since this is a virtual conference, there's no travel involved and you can attend from the comfort of your office or home. We look forward to seeing you there!