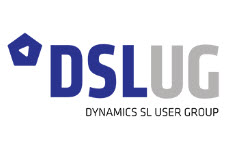 Save the date and make plans to join us in Tampa, FL, Sept. 13-15, 2017, for the MS Dynamics SL Users Group Fall conference.

The Dynamics SL Users Group is an association of professionals sharing the common interest of optimizing their usage of Microsoft Dynamics SL. This independent community of users meets remotely and face-to-face through conferences, online forums, and social media to share knowledge and best practices.

Members of the MSX Group will be attending, so check back for more information coming in 2017.